Best facials in San Diego, CA
SkinBar Microcurrent

from $100

Microcurrent is the most non-invasive way to lift, firm, tone and oxygenate your skin. As we age, the skin loses elasticity and becomes saggy and dull. We offer an advanced treatment using the Picowave by NeurotriS. This advance treatment utilizing Jane's specialized sculpting massage technique will deliver immediate results. This can be a 25 minute add on to your favorite treatment or a stand-alone. At the Skinbar we offer face and body toning.

25 minute addon: $100 (face only)
Pico Facelift Facial: $350 Series of 6: $1750
Pico Body: $350 per area Series of 6: $1750

Our signature treatment begins with a in-depth skin and lifestyle consultation. We will determine the best modalities for your skin needs.

Hydrodermabrasion with O2

$200

This is the Ultimate red carpet facial. A results treatment that is deeply cleansing, exfoliating and brightening. After the hydroderm, your skin will receive a blast of O2 infused with your customized booster. The results, glowing beautiful and the ultimate in hydration.

A pure detoxifying and relaxing treatment. This facial combines Lymphatic drainage massage to assist in calming, toning and reducing signs of puffiness. A light mist of pure O2 with a customized booster with a light enzymatic peel to assist in removing dead skin cells. A customized mask will complete your journey.

A facial treatment that is designed to rapidly and safely resurface the skin. By doing this the skin will appear smooth, softened, less wrinkled, and more vibrant. This treatment will encourage cellular renewal, leaving your skin dramatically refined. Great for all skin types. NO downtime or peeling.

This treatment is designed to exfoliate and replenish a hard to reach area. Our lovely treatmentcan be added in with your facial or as an amazing standalone treatment. We combine the healing of hot oceanic stone massage to relax and improve circulation. A customized mask and jetpeel infusion customized for skin's needs.

This treatment is a customized facial for those who are currently in treatment or have gone through treatment for cancer. My treatment for oncology clients are safe and dedicated for your comfort. Each treatment will be customized for the individual's needs. Please inquire for more details.
What Is Skin Facial Treatment and Its Types?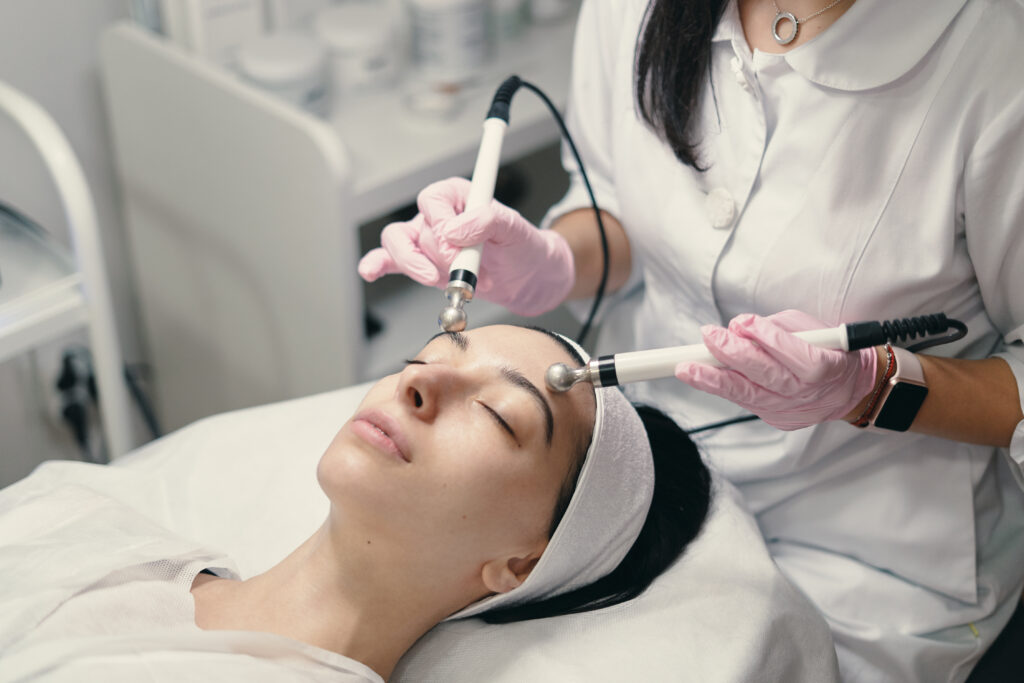 Our skin is one of the most sensitive parts of the human body. Especially our face that comes in contact with the sun and dust every time we head out.
Taking care of it from time to time ensures it stays away from skin problems. While maintaining it on our own can be a little daunting, there are several skin facial treatments available that might do the work for you.
A facial treatment not only helps you with an appealing complexion, but it rejuvenates and cleanses your skin which makes it vigorous. Not just that but it also reduces the possibilities of specific skin problems and other flaws such as wrinkles and acne.
It is purely one of the best ways to enhance the natural beauty of your skin.
There is a lot of facial and skin treatment available which makes it tedious to pick the right one for you. However, here is a compiled list of the types of skin facial and how they can help your skin:
1) Hydrodermabrasion with O2
Hydrodermabrasion is considered a successor to microdermabrasion which provided a deeper exfoliation utilizing the diamond crystal head. Hydrodermabrasion reciprocates the same however in a relatively gentle way which makes it a suitable approach for people with sensitive skin types.
In this treatment, the impurities are taken out with the help of water to clean the pores and promote healthier skin.
2) Oxygen facial
The oxygen facial is performed using a machine that hydrates your skin by spraying highly concentrated molecules of oxygen into the deeper layer of your skin. The oxygen will be infused with vitamins, minerals, and essential nutrients to support healthier skin.
The oxygen facial helps in the growth of collagen, detoxifying the skin, speeds up the cell turnover, and keeps the skin clearer.
3) Fire and Ice facial
As the name suggests, the fire and ice treatment consist of both the detoxifying effect of a heated treatment and the calming effect of the cooling treatment. This facial lets the users rejuvenate their skin for a smoother and better complexion.
Not only that but it also moisturizes, fades dark spots, minimizes pores, reduces the fine lines, brightens the skin, and much more. This facial treatment is ideal for all skin types and all ages.
4) Back facial
Needless to say but a back facial is exactly what it appears like. The back facial is meant for a painless extraction process and is a technique applied on our back that consists of deep cleansing, extractions, and exfoliation. This treatment includes an esthetician utilizing cream and cleaning your skin before extracting oil and debris. This treatment ends with a detoxifying mask for hydration purposes.
This treatment holds traditional ways while performing treatments for the face and helps in cleaning back acne, clogged pores, and dehydrated skin.
5) Signature facial
A signature facial incorporates some basic elements such as polishing with medical peels, enzymes, and massages for lymphatic drainage.
This luxurious treatment includes several treatment options you can choose from:
Essential facial
Clarifying facial
Detoxifying facial
Pro brightening facial
Unlike other treatments, signature treatment can be custom designed to provide customers with the right solution for their skin type. This helps in providing a deep cleanse, exfoliate, and hydrate skin while preventing blemishes.
Seeking a reliable and effective facial treatment for yourself? SkinBar San Diego provides a comprehensive list of facial treatment services that will get you the desired results. Our services include customized treatment for cancer patients, namely Blissful facial, along with other exquisite facial treatment services. Reach out via mail or call us now to get robust skin and diminish skin complications.
Once a month treatments plus 20% off on products.  6 month commitment.